Love the holidays, don't like the cold and the crazy shopping (well unless I get myself some things too!!) We also don't get to really experience the whole "winter" thing..as we hardly get any snow at all..just cold...It would almost be better with snow! Wish we all really lived in a winter wonderland, minus the stress, shopping, and just enjoy the season for what it is. I hope everyone can take some time in this busy season to step back, take a breath, and enjoy the time. Even though Christmas is not really my holiday, I still love this time of year..the colours, lights, smells, all are so much fun:) Brings families together, and plenty of faith and good spirit around. So, here we are. Thanksgiving is over, I'm stuffed full of turkey, and now on to the cookies, decorations and merriment! I want to thank Elizabeth for making me this awesome background and banner! I love it:) Thanks girl, it's perfect for the season!! You need to check out her blog,
BabyBerryGirl
! Let's celebrate with 3 new sets, shall we? I made a Christmas set last year that was "normal" looking called Frio X-mas. You can find that on my BW page. This year time for some cute Christmas..I bring you Jingle Bells, Silent Night and Snow Beast :) And of course battex to match! These took quite some time in designing and making so for
Jingle Bells
I will ask for a donation for it.
$1.50
and you will get the matching battex as well. Silent Night and Snow Beast will be available to download as usual:)) Thanks for your continued support, and am so happy you stopped by! Have a wonderful holiday season. As always, Enjoy:)
Jingle Bells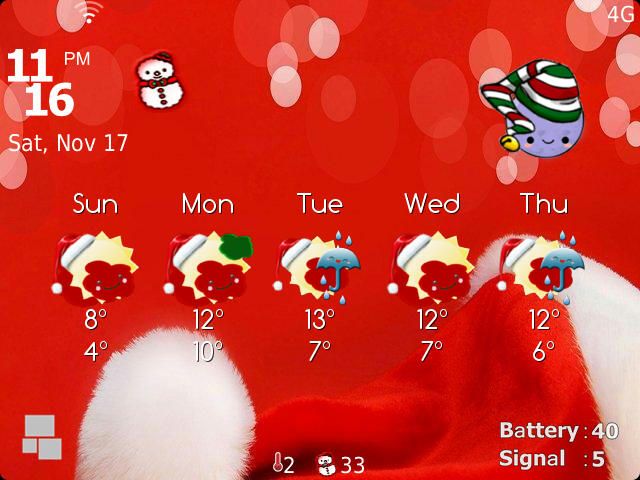 Clear
Rain
Cloudy
Snow






Jingle Bells Battex
Charging
Discharging
Silent Night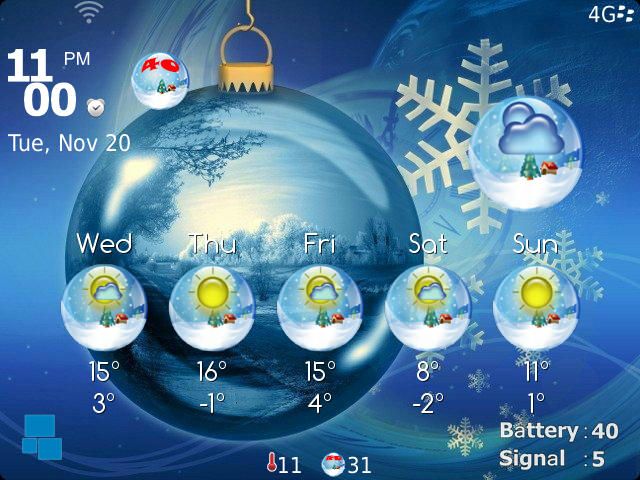 Clearn
Snow
Silent Night BW
Silent Night Battex
Charging
Discharging
Snow Beast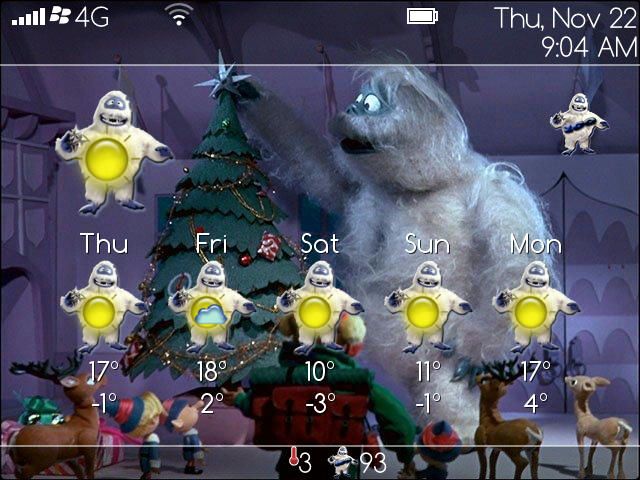 Snow Beast BW
Snow Beast Battex
Charging
Discharging