Did every one have a great Christmas?! Can you believe it's all over? Wow. We had a wonderful time (although I did get sick..ugh) and now to play with and wear and spend all the gifts we received:) Or return and exchange shhh. I liked everything, I swear. LOL. But the parties don't stop yet! We have the New Year to ring in! Time to get ready for some more holiday cheer, champagne style! Whether you go out and party like it's 1999, or stay home and watch the ball drop on TV, it doesn't matter a good time will be had!
So to celebrate, the Blogger Girls bring you yet another treat! A New Year BW by hamsterwheel (that's me, lol) super cute batteryex by Elizabeth of
BabyBerryGir
l (omg, you have to let you battery die! It's what we're all gonna need!), fabulous WP by Wendy of
It's a berry sweet life
, and a VIP guest appearance by none other than JayDee with some awesome WP as well! Check out my wall page for the awesome New Year collection that she has made for us!
Head on over to each of these sites to grab the complete set! So much fun doing this with you girls!
Also wanted to say, to all who have visited, downloaded, and especially donated, thanks for all your support, it means alot! Just keep coming back - makes it all worth while:) Let's have a great 2013!
Rock out your devices with these goodies, and everyone have a safe and Happy New Year!!!!
Here is the BW set I made, called Auld Lang Syne:) It's a text set with different New Year images throughout the conditions... First two WP by JayDee found on my wall page, and the last one made by Wendy which you can get from her blog:) And some extra's too!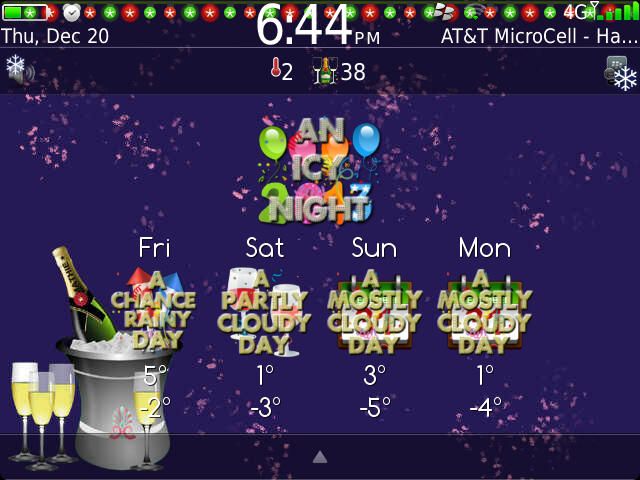 Auld Lang Syne BW
Two versions of the New Year Battex by Elizabeth, in black and white! And, oh wait until you see what happens when you and your phone have had enough champagne!
Charging
Discharging